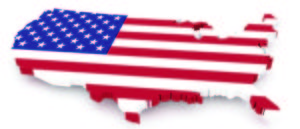 The State International Development Organizations (SIDO), a national organization focused on supporting the international trade agendas of the U.S. states and territories, has taken a leading role in developing a State and Federal Export Promotion Coordination Working Group.
SIDO, an affiliate of The Council of State Governments, helps state international trade agencies better serve American exporters by sharing innovative ideas and resources, and developing policies that help more small businesses export. International trade and export promotion are integral components of state economic development strategies.
In testimony before the House Small Business Committee in 2017, Ann Pardalos, manager of the International Trade and Investment Office for the State of Missouri and a past president of SIDO, underscored the importance of the states and federal government working together to help U.S. small businesses start or increase their exports. "State trade agencies understand they cannot do everything by themselves, and we greatly appreciate the support and partnership of our federal trade partners," she said. "Each one of our agencies play an important role in helping to secure that final sale."
In particular, said Pardalos, the State Trade and Expansion Promotion (STEP) grant program is indicative of how state and federal programs can work together. "The STEP grant program has been an important bridge to increase the coordination and communication between state and federal trade agencies— particularly with the U.S. Small Business Administration and the International Trade Administration," said Pardalos.
No one state trade office is exactly the same. Each state works with a unique set of state and federal resources including: U.S. Export Assistance Centers, Small Business Development Centers, and Export-Import Bank regional offices.
For more information, read the USA Trade Guide online.