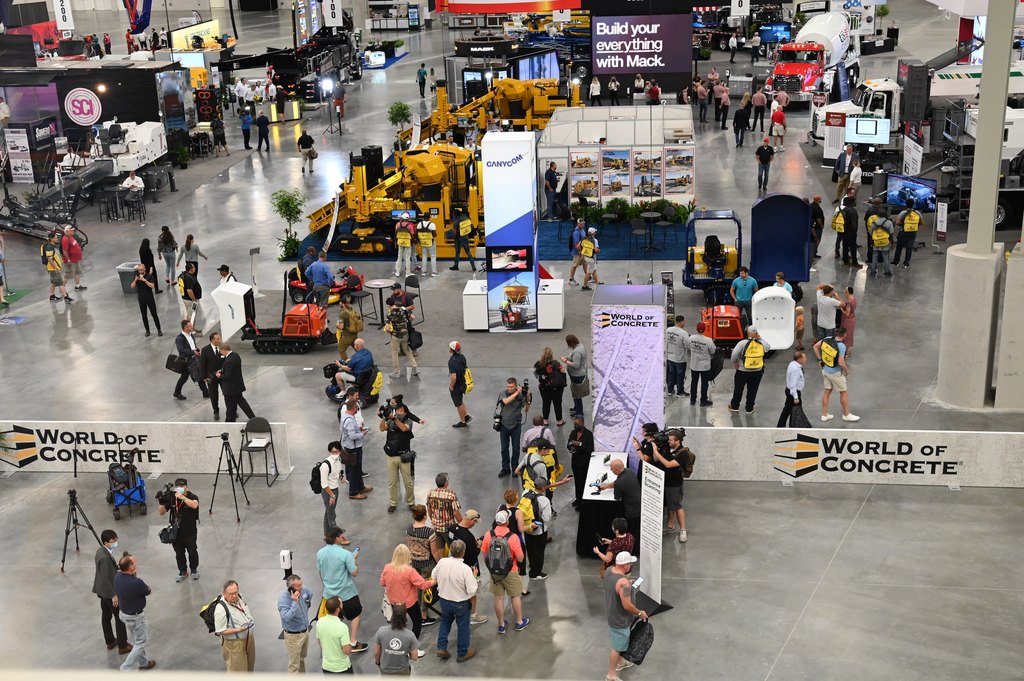 Nearly 37,000 construction and masonry professionals convened in Las Vegas last week for peer-to-peer connection, deal-making, education, and competition. World of Concrete, Informa Markets' premiere exhibition serving the thriving construction and masonry industries, concluded the event's 47th annual event held from January 17-20 – at the Las Vegas Convention Center (LVCC).  
World of Concrete encompassed 632,000-square-feet of space, hosting over 1,100 industry-leading suppliers in the expo hall, just over 150 of whom were first-time exhibitors.
"The level of engagement from companies of all sizes and corners of the industry was very encouraging, especially following the past couple challenging years, and points to the revival of the trade show industry and continued growth of the construction and masonry sectors," said Jackie James, Group Director, World of Concrete. "We are thrilled with the positive feedback we've received from our community, buyers and suppliers alike, and look forward to seeing a wealth of new business partnerships and industry innovation resulting from this week's event."
New this year, and central to World of Concrete's core values, the exhibition organizers formalized the event's commitment to sustainability in collaboration with renewable energy partner/sponsor HILTI. The program include three objectives: inspiring sustainable development, environmental responsibility, and social responsibility – each pledge supporting the event's commitment to shaping the concrete industry for a sustainable future.
World of Concrete 2023 will be held Jan. 16-19, 2023. Learn more on the show's website.