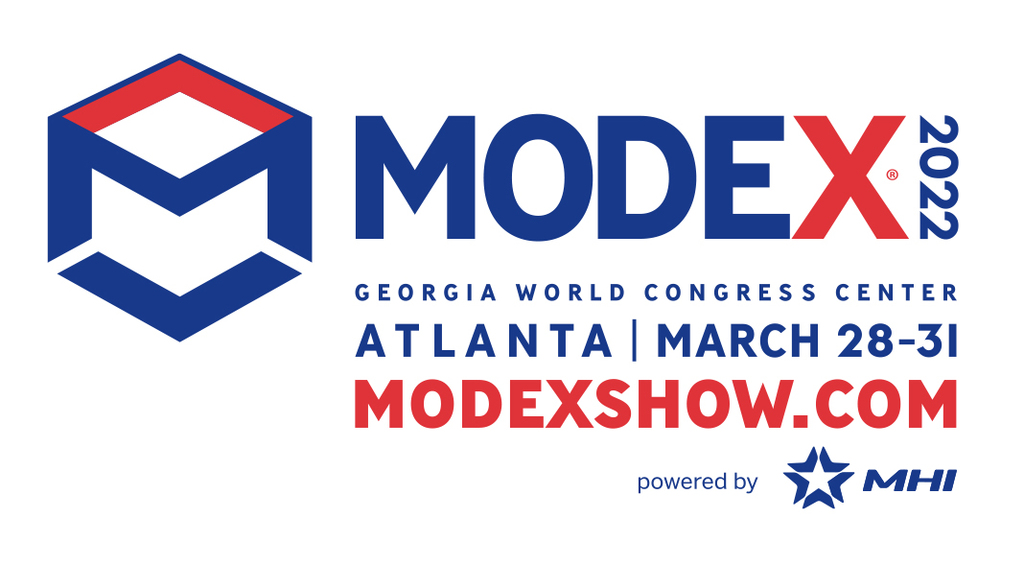 As the speed of manufacturing, supply chain, and transportation operations continue to accelerate, the future of our industry depends on today's forward-thinking decisions. From illuminating education to next-generation technology and equipment in action, MODEX lets you see what's coming — and take advantage of it to power your supply chain with more possibilities for years to come.
MODEX 2022 will allow you to make new contacts, discover cutting-edge solutions, and learn the latest trends that are sure to give you a leg up on the competition. Here, you'll encounter the best our industry has to offer to find:
More visibility and accelerating time to market
More reduction of operating costs & increasing efficiency
More streamlining and automating your operations
More connecting with solution providers & key thought leaders
More discovering the latest technologies & innovations
More learning the latest trends in over 100 educational sessions
On March 28-31, manufacturing and supply chain professionals will have an unrivaled face-to-face opportunity to network, learn, share, and get a sneak preview of where our industry is headed.
SET YOURSELF UP FOR FUTURE SUCCESS.
The future of the manufacturing and supply chain industry starts at MODEX. It's where the brightest minds in the industry gather to network, learn, and share. Get a sneak preview of where the industry is going and find the people, solutions, and resources you need to compete in an increasingly challenging marketplace.
NO RISK, PLENTY OF REWARD.
MODEX 2022 offers all of the resources you need to get your management's approval to attend.
Visit modexshow.com/approval to find proposal writing tips and budgeting strategies. After all, the connections, education and solution-sourcing at MODEX 2022 could positively impact your business for years to come.
UNSURPASSED EDUCATIONAL OPPORTUNITIES.
MODEX gives you a preview of what lies ahead in the manufacturing and supply chain industries. Whether it's a new product or technology, a new process, or a regulation that's going to impact the way you do business, you'll learn about it here. From keynote talks to over 100 educational seminars on the show floor, MODEX 2022 offers you the insight and information you need to tackle today's challenges – and prepare for what the future holds.
MODEX 2022 gives you a hands-on look at the future of manufacturing, transportation and supply chain. Now more than ever, you're looking for greater efficiency, reliability, and resiliency for your operations — MODEX is the place to find more of these solutions.
So whatever solutions you need to move your business forward, you'll find them all at MODEX 2022.
Register today at modexshow.com and join us at the Georgia World Congress Center in Atlanta.