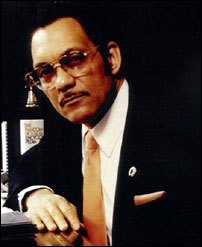 Luster Products, Inc. , the leading African-American owned manufacturer of premium personal care products, is celebrating its 6oth anniversary this year. Luster Products' brands include You Be-Natural, Pink Brand, S-Curl, PCJ, and YOU. The company's product lines serve men, women, children and the stylist market — worldwide.
Today, Luster Products, Inc. employs more than 400 people worldwide. Luster's products are sold nationally and internationally through a dynamic sales force and numerous retail outlets. The company's main facility – corporate offices, plant and warehouse – is situated on 17 acres in Chicago's Stockyard Industrial Park. An aerosol production plant is located in suburban Blue Island, Illinois. The company also has a branch office in London.
The phenomenal growth and success of Luster Products, Inc. has been attributed to the business savvy and commitment of the company's founder and first president, the late Fred Luster, Sr., a staff of hardworking, loyal employees, and a family spirit that permeates the entire organization.